GRINDING EXPERTISE FOR WORLDWIDE DEMAND
Contributing to industries worldwide with advanced grinding expertise
The recent rapid progress of advanced technologies and constant pursuit of high quality are demanding higher technical levels in every industry. With growing attention being paid to ultra-fine grinding techniques, we challenge to create even finer materials.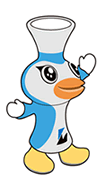 In 1965, Masuko became the first manufacturer in the world to commercialize an innovative friction grinder using a grinding wheel.It was called "Supermasscolloider" Since then,Masuko has introduced a broad range of machines that achieve ultra-fine pulverization for an expanding range of materials.Masuko's superb expertise and technologies offer unlimited possibilities for tackling such challenges as recycling and saving resources, anti-pollution control,developing new materials to achieve greater control,developing new materials to achieve greater economic effects and global environmental conservation.
With the approach of the twenty-first century,Masuko is carrying out the TQM "Ambition-Action 2000" Campaign,through which we will continue to refine and globally distribute our grinder technologies,thereby serving the needs of various industries around the world.
1-12-24 Honcho,
Kawaguchi-city, Saitama-pref,
JAPAN 332-0012
Tel:81-48-222-4343
Fax:81-48-223-979